Karrierestart für Studenten

Starten Sie als Werksstudent bei uns Ihre Karriere.

more
Personal Contact
Dr. Joachim Sacher
CEO

t.: +49 6421 305-0
f.: +49 6421 305-299


Exhibitions & Conferences
Latest News
2019-05-07
CLEO 2019, Booth #1534
Meet us at CLEO Conference. 7 - 9 May 2019. San Jose Convention Center, San Jose, California, USA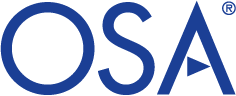 Visit us at Booth #1534. Experience the life demo of our Micron Laser with Rubidium Spectroscopy as well as the life demo of our Water Wapor absoption setup.
Sacher Lasertechnik is leading manufacturer of high power tunable external cavity diode lasers. Intellectual property is covered by several patent families. Products include tunable external cavity diode lasers in Littman/Metcalf configuration and in Littrow configuration, low noise laser controllers, Frequency Doubled Laser Systems (SHG, FHG), and Argon Ion Lasers. Highlights are our new high bandwidth servo controller, our Pound Drever Hall regulator and our High Power Single Mode and Narrow Linewidth Tunable Diode Lasers with output power above 2500mW.

Get known to our newest scientifc results by attenting our oral presentations:
May. 9, 3.30pm-3.45pm, Session: Traces Species Sensing, Paper 3143858: Methane excitation behavior as a comparison of InP, GaSb, IC and QC lasers excitation source by sensor applications, Tobias Milde, Morten Hoppe, Herve Tatenguem, Christian Assmann, Martin Honsberg, Wolfgang Schade, and Joachim Sacher

May. 9, 3.45pm-4.00pm, Session: Traces Species Sensing, Paper 3151449: High Speed Measurements and Enhancement of QEPAS Sensitivity: Quartz Resonance Frequency Tracking, Herve Tatenguem Fankem, Andreas Sacher, Morten Hoppe, Tobias Milde, and Joachim Sacher

May. 9, 6.15pm-6.30pm, Session: Sources & Techniques for Industrial Monitoring, Paper 3159616: Design of next-generation tunable ECDLs based on MEMS, Morten Hoppe, Hanna Rohling, Sebastian Schmidtmann, Herve Tatenguem Fankem, Tobias Milde, and Joachim Sacher